There are approximately 4.66 billion active internet users today and strengthening your brand's identity on the internet does not seem like a bad idea. Apart from actively advertising on various social media platforms and conducting several campaigns, a reliable and authentic website plays a vital role in creating your brand's identity; this is the ground where the customer directly interacts with your brand, clear their queries, and gets to know it; therefore, web designing in today's era stands tall as one of the factors of a growing business.
Web design refers to designing websites displayed on the internet, visible to the users. A skilled expert in this field is a web designer who generally works on the maintenance, design, layout, and overall appearance of a website. Web designing can help majorly in creating a solid brand identity.
Let us look how:
An efficient and straightforward user interface attracts customers, it makes their experience easy, pleasant, and intuitive, it makes their interaction with the brand's website less time and energy-consuming, the customer should be able to take away something valuable after each micro-interaction so that these visitors eventually can turn into potential buyers.
A company's website is their identity to a lot of new and existing users, so ensuring an impactful and memorable impression is very crucial; customers should be able to recognize your brand's logo and identity after visiting your website, this is taken care of by designing the website in such a manner that it communicates with the customers, this is done through the use of eye-catching logos, illustrations, animations, etc. which help the users remember your brand.
A website can help your brand acquire a personality, which will result in the growth of your business; with the use of striking colors, a consistent design, simple fonts, etc., you can stand out from the million other brands. Furthermore, creating a website with a warm, creative and respectful tone will be much more welcomed than a monotonous and irreverent tone.
Imagery The use of imagery speaks to the customers more rather than just straight-up text. The images will excite the customers, and they will be far more interested in checking out your websites, not just images but fun, colorful help quite a lot too.
Think of a trip, the guide will hand you a map with all the places you would like to visit and the directions to reach there, you wouldn't want a map which has excess useless information but a map with the exact location you want to reach with clear instructions; similarly, your website acts as a map of your brand to your customers, an effective website will be able to educate the customer on various topics, will act as a problem solver and the customer would not feel overwhelmed, so build your website in a way that gives the customers exact answers to their questions.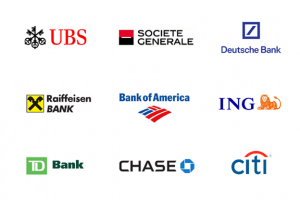 Although colors are minor details, they have a tremendous psychological impact on the customers' minds, be consistent with the colors on your logo, business card, etc. Use colors that best suit what your company does and correlates with it, for example, if a banking firm goes for colors like blue, green, and white, if an eatery opts for reds, and so on.
Make sure to give the brand's logo a decent amount of limelight; even if a user accidentally stumbles upon your website, they remember who you are and what your logo looks like but do not go overboard with it, too it can be a bit annoying. Instead, incorporate the colors of your logo throughout the whole website so that it all comes together nicely.
Most businesses have websites of their own whether big or small, so how do you compete with them accordingly? To distinguish your brand from theirs, it is essential to create a website that is creative, unique, easy to work with, and better than others; it is descriptive of what your brand does and stands for and gives off a better first impression, and helps in establishing a consistent brand identity and gives of assurance of credibility.
So, these were a few ways web design can help your brand build a strong identity efficiently; use these above-stated points to grow your business.
We, Perfect Impact can help you create a Strong Web Identity to ace in the field of business. Call us at 9810269590 or mail us at for queries.